Pay By Plate Allows Drivers to Pay Tolls Online
Drivers using the tolled bridges connecting Louisville and Southern Indiana have a new option for paying tolls. Pay by plate allows drivers who do not have a prepaid account and transponder to pay tolls owed online, before receiving an invoice.
"During our first year of tolling, we heard from many drivers who didn't want to wait for an invoice in order to pay their tolls online," said Megan McLain, innovative finance manager with the Kentucky Transportation Cabinet. "Pay by plate gives customers an option to quickly and easily pay tolls owed soon after crossing the bridges."
Drivers can Pay by Plate in a few easy steps: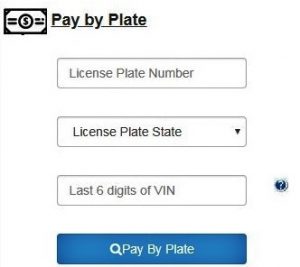 Wait 3-5 days after crossing a tolled bridge for the trip to post to the system (trips for out-of-state drivers may take longer to post).
Go to riverlink.com and click Pay Tolls.
Under Pay by Plate, enter the license plate number, state and the last six digits of the vehicle identification number (VIN).
View tolls owed and pay with a valid credit card, debit card or ACH.
If the trip has not yet posted, drivers can enter their preferred contact information and will be notified of transactions that post in the next 30 days. Drivers can choose to be notified by text or email by providing a cell phone number or email address.
"This is another example of listening to our customers to make the system the best it can be for all drivers using our tolled bridges," said Scott Adams, Indiana Department of Transportation director of tolling for the Ohio River bridges. "Pay by plate offers another payment option to drivers without accounts, but they will save money if they open a prepaid account and get a transponder."
Drivers without prepaid accounts and transponders pay higher toll rates, $4.10, $7.18 and $12.30, depending on vehicle classification. Pay-by-plate toll rates are the same as pay by mail.
To pay the lowest toll rates and save more than $2 per crossing, drivers need to set up a prepaid account and get a transponder. Accounts can be opened online, by phone or in person at a customer service center. RiverLink local transponders are free for drivers opening an account, one per registered vehicle. Transponders are mailed, free of charge, to account holders.
RiverLink is all-electronic tolling with no slowing, no stopping and no lines.