RiverLink Fee Forgiveness
We all need one less thing to worry about. 
Qualifying drivers who owe tolls save money when they open a prepaid account.  Late fees are waived and tolls are lowered when drivers open a prepaid account. The offer is available once per license plate and can be completed online. A step-by-step guide is below.
Click here
to learn more about RiverLink Fee Forgiveness.
1.
 Click on 
Pay Tolls,
 enter your
invoice number
and your
license plate
information.
Click 'Pay Your Toll Invoice' to continue.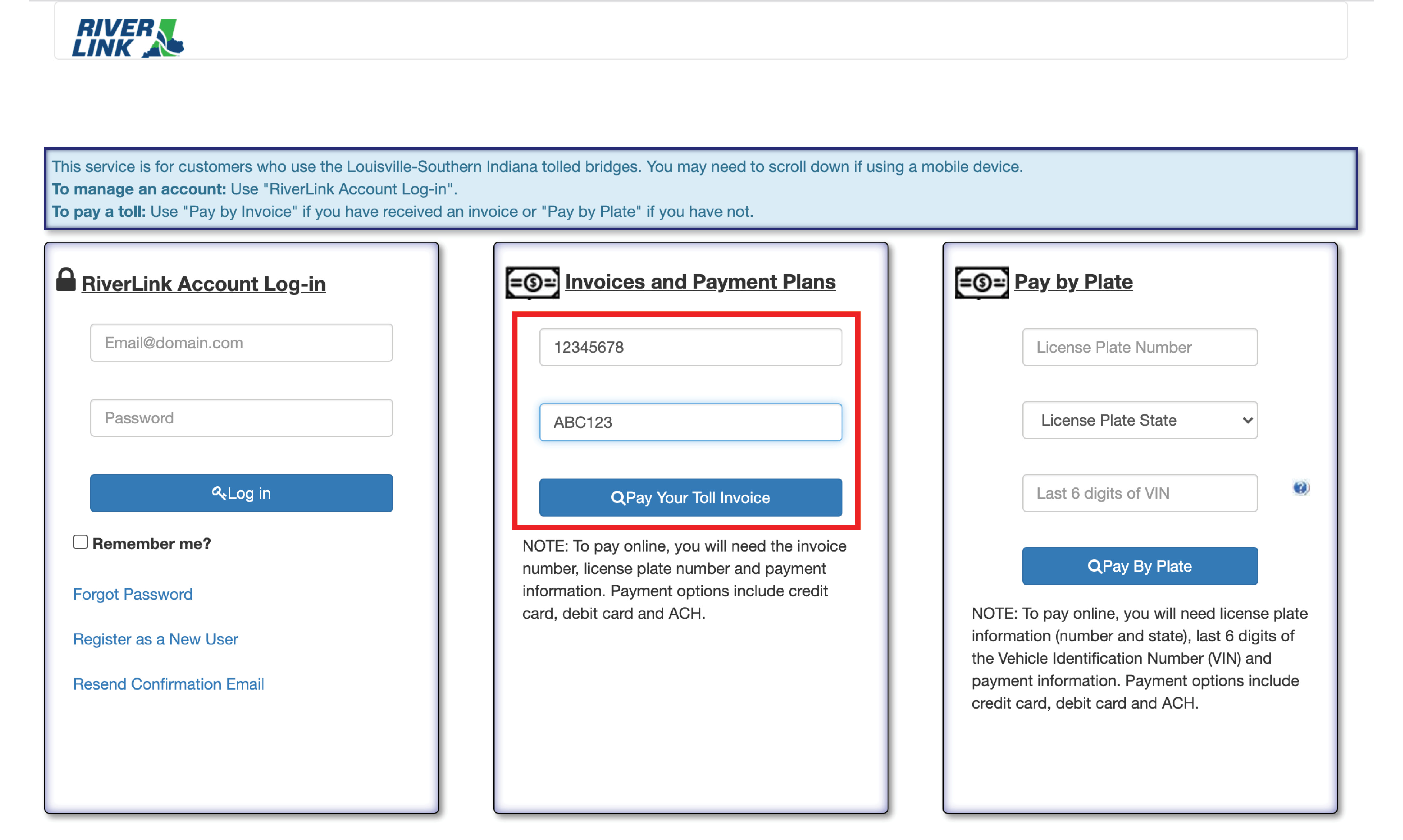 2. Click 'I want to SAVE MONEY!'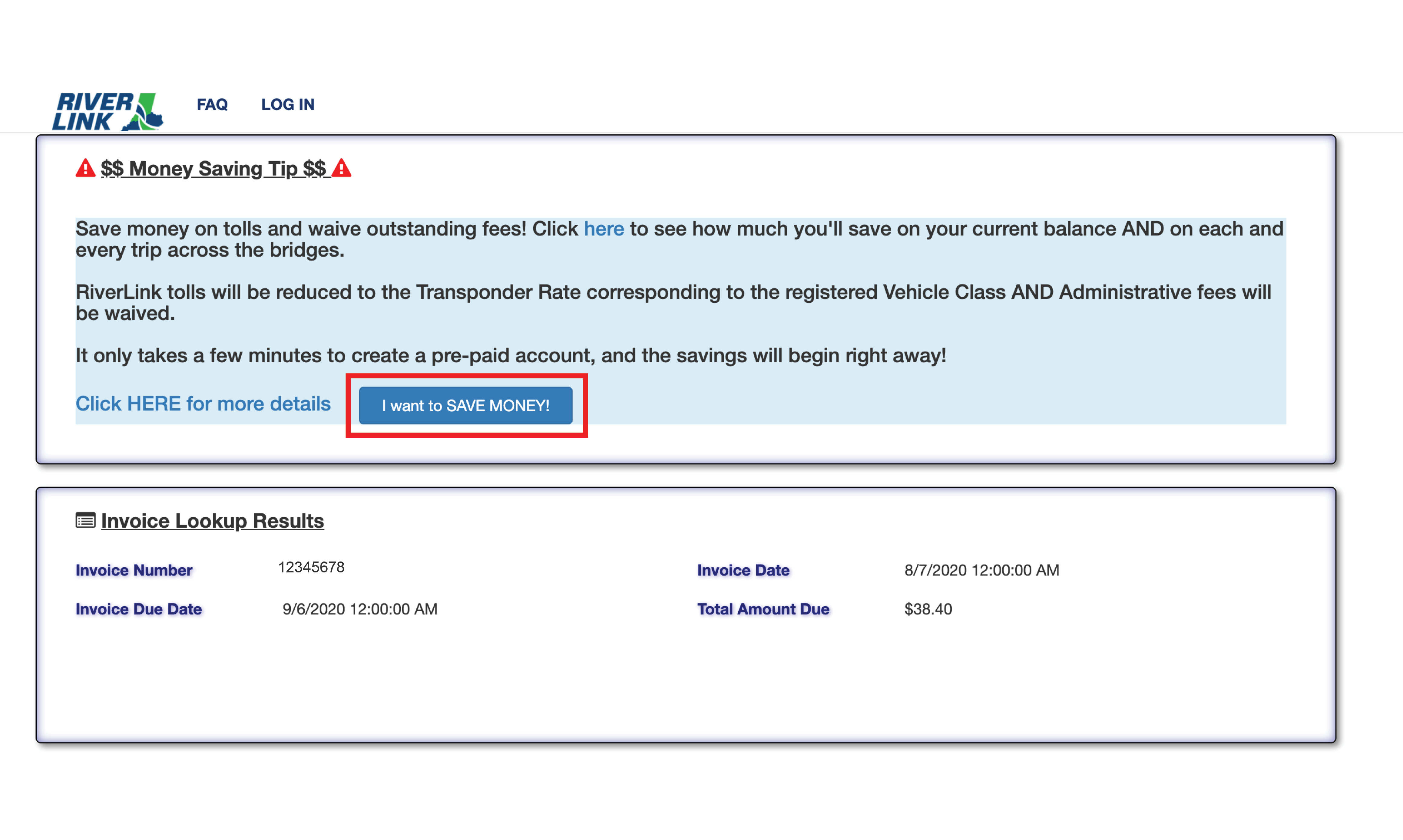 3.
 This window details your 
Current Total Due
, your 
Conversion Reduction Amount
(Your savings!) and your
Total Due With Conversion
.
*Note, the $20.00 Prepaid Balance Amount applies toward future tolled crossings.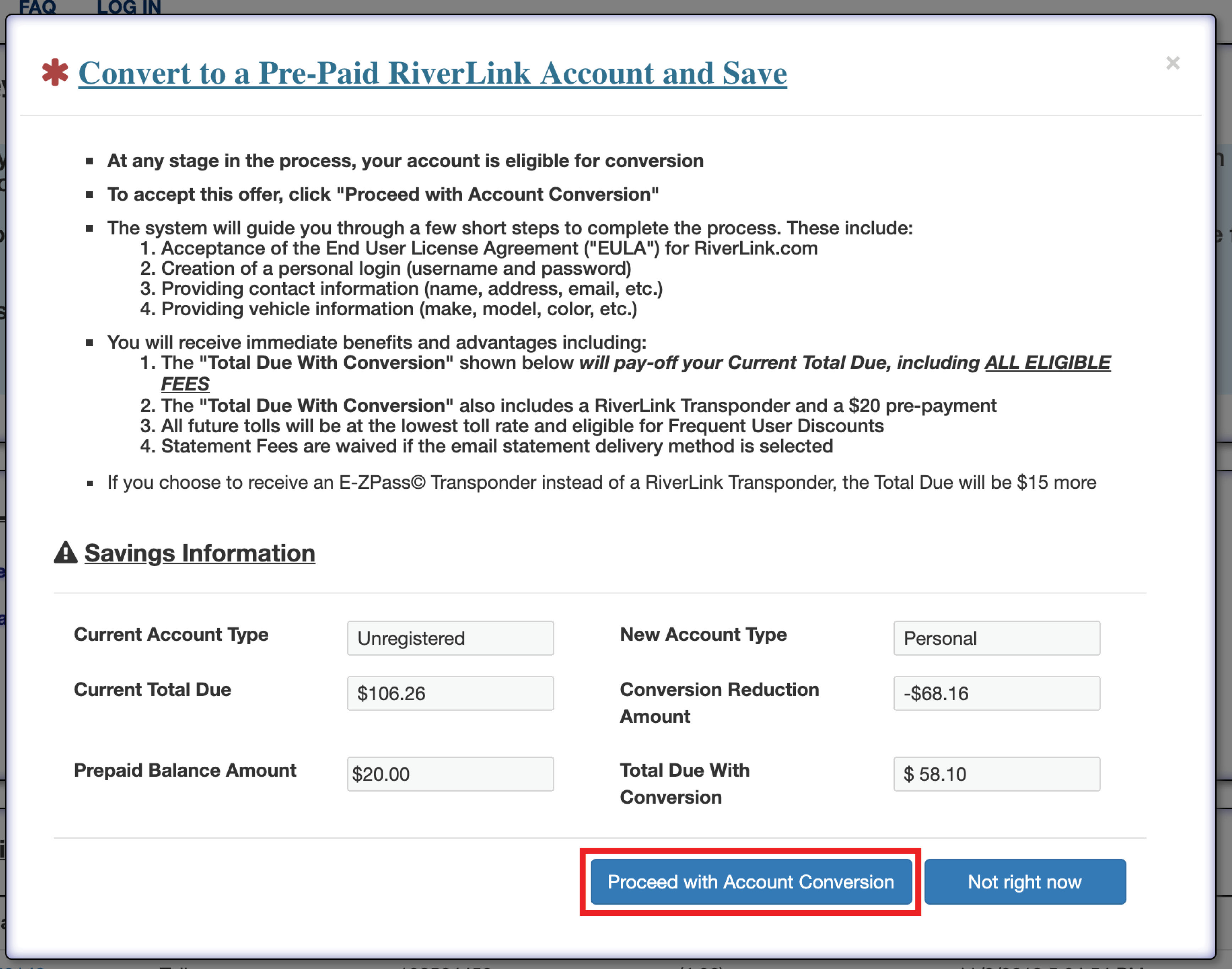 4. Follow the steps to create a login or click to login with your existing information.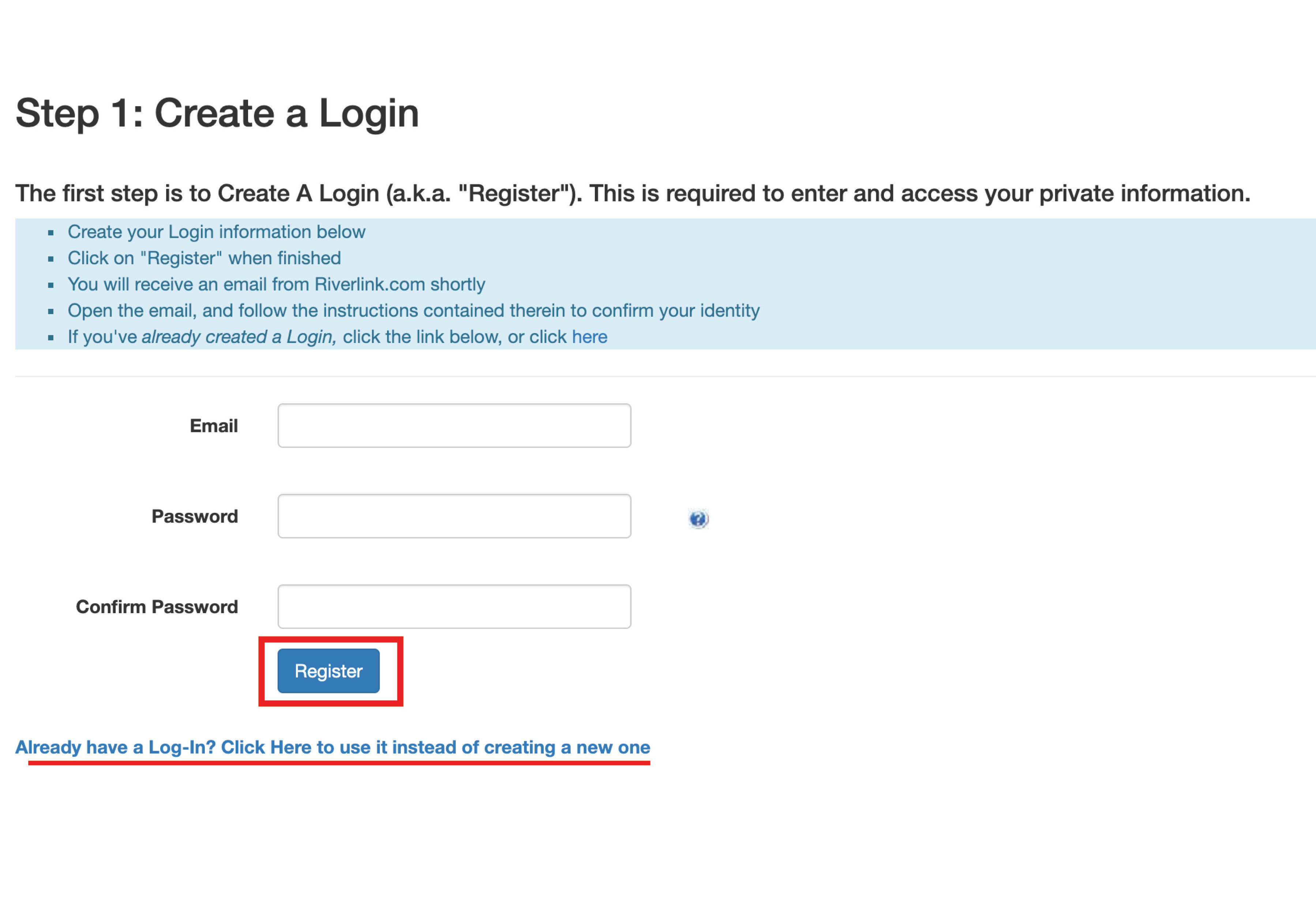 5. For those opening a new account, read and accept the Terms and Conditions.
6. Fill in the requested information and click 'Continue'.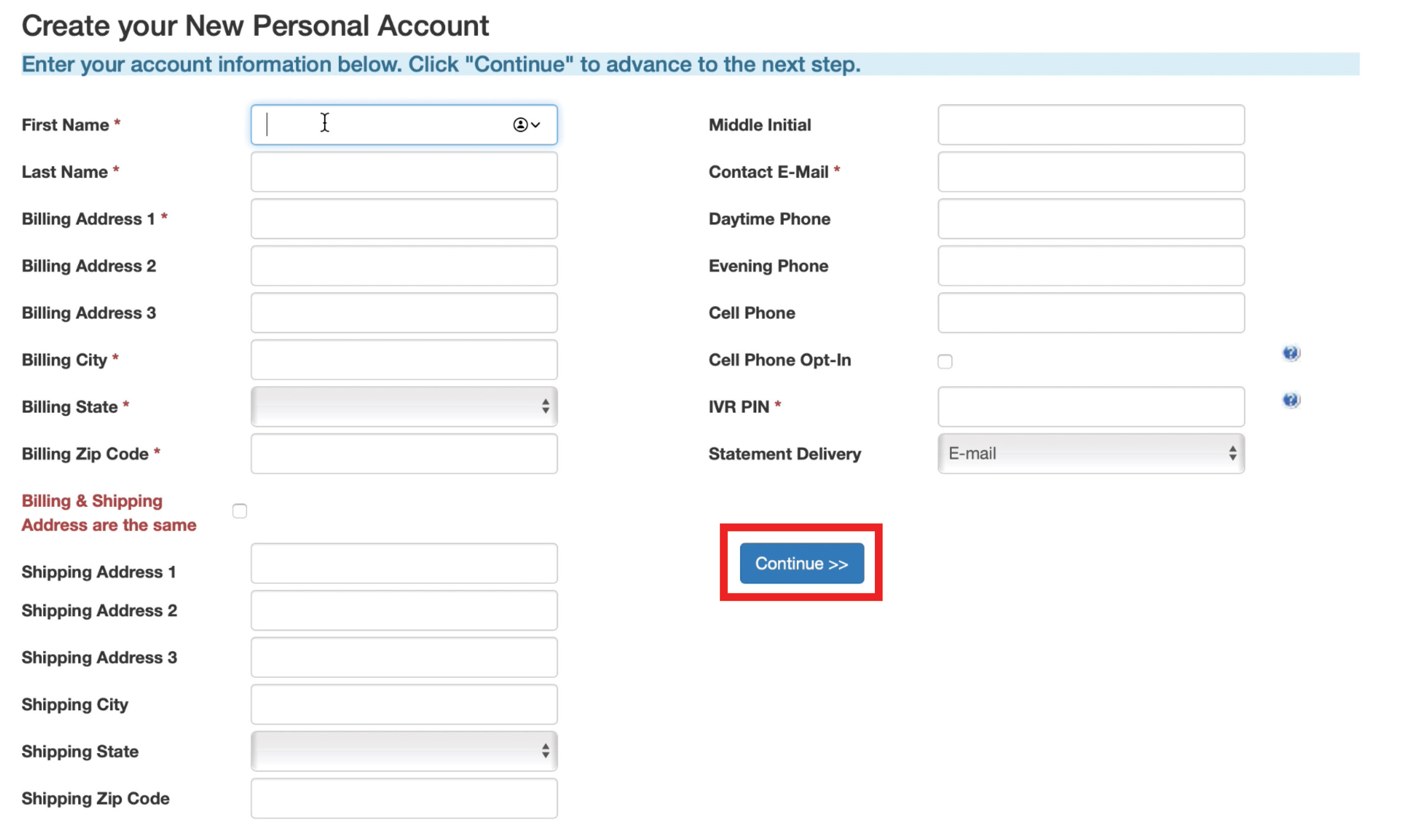 7.
 Enter the information in the
Complete Vehicle Details
window. Required information includes license plate number, vehicle year, make and model color. Up to four vehicles can be registered to a personal prepaid account.
Choose your transponder type. Click here for information on the RiverLink local and RiverLink E-ZPass transponders to determine which is right for you.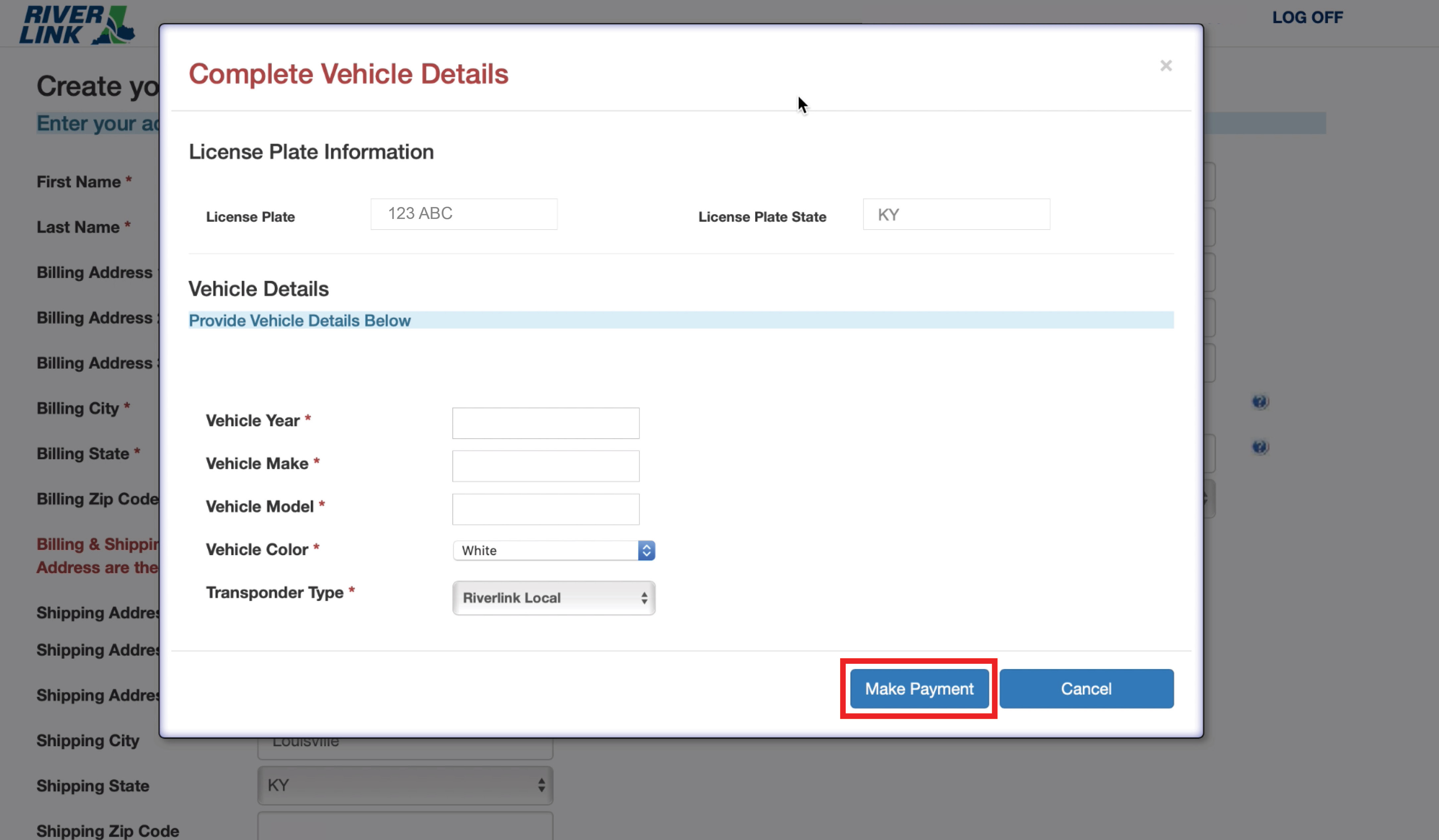 8. Enter payment information. This one-time payment includes your $20.00 account opening balance. Click 'Pay & Convert'.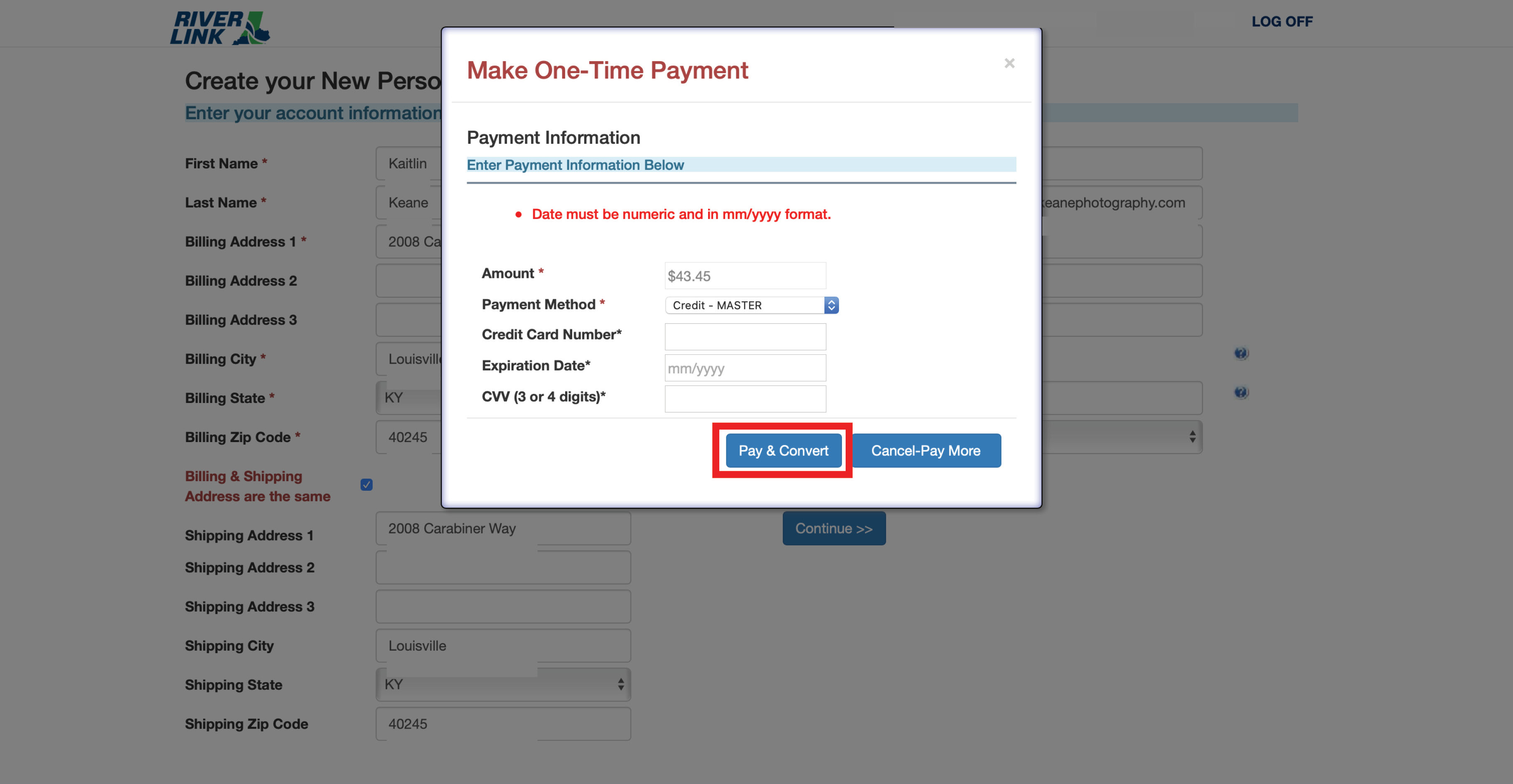 9.
 Your invoices are paid in full, fees have been waived and you've opened a prepaid account to continue your savings!
Return to RiverLink.com and log in to your account. Consider activating auto-replenishment to always maintain a positive balance. Check out other how-to guides for instructions on updating account information, adding vehicles, updating your payment information and more.