How to Change to Paperless Statements
NOTE: 
There is no fee if you receive your monthly account statement by email or to access it 
on the 
R
iverLink
 website
.
2. Click on Account Features, then Edit Account.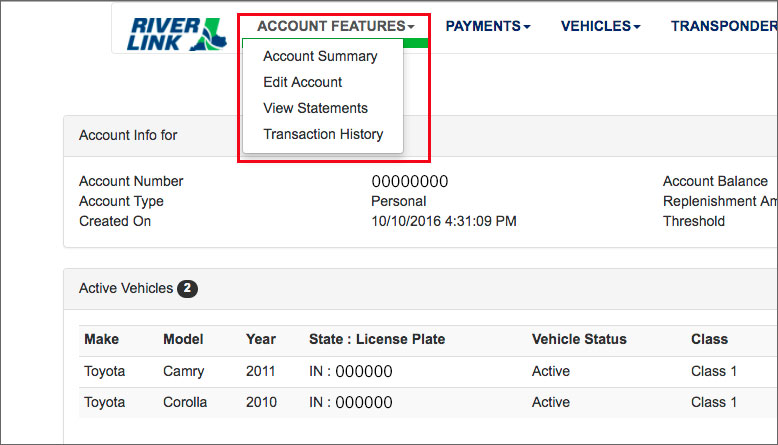 3. Find Statement Delivery and change from First Class Mail to E-Mail.
4. Scroll to the bottom of the page and click on Save to complete.