How to Pay by Plate Before Receiving an Invoice
1. Click on
Pay Tolls
and look for the
Pay by Plate
section (if you are on a mobile device, you may need to scroll down). Enter
license plate number, license plate state and last 6 digits of the Vehicle Identification Number (VIN)
, then click Pay By Plate

.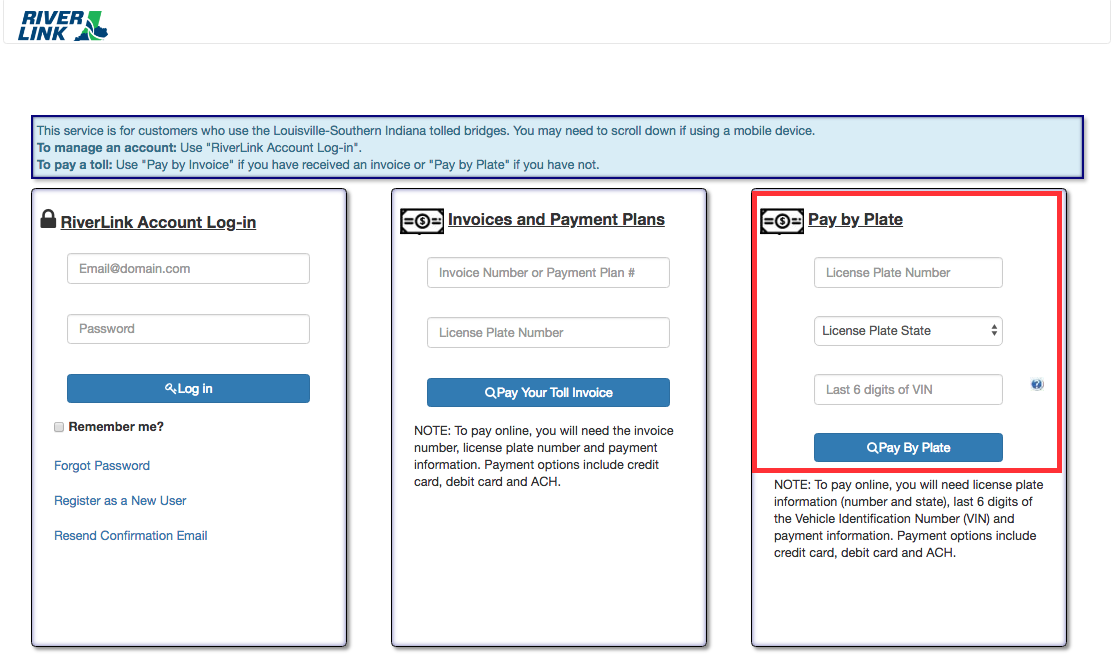 2. Scroll to the bottom of the page and click View Invoice. This will show transactions that have posted.
Note: If no matching transactions have posted, the option to be notified if matching transactions post within the next 30 days will be presented.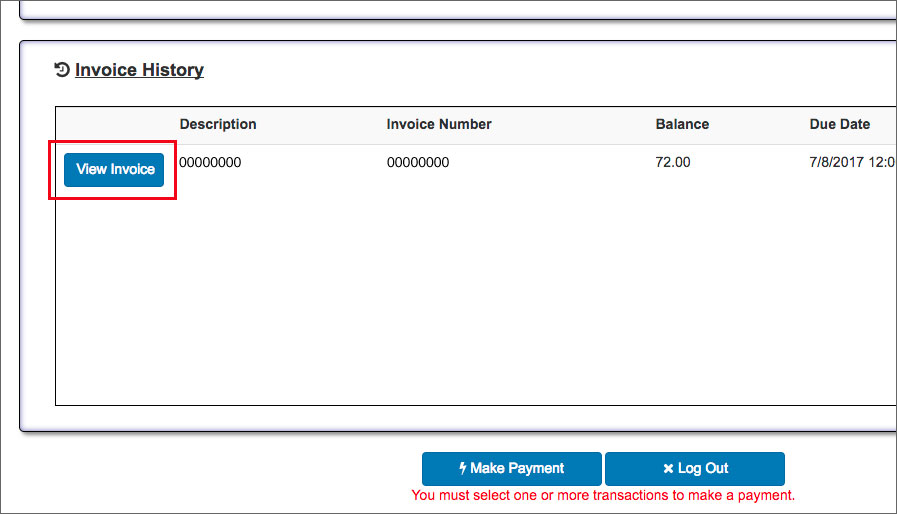 3. Click the box next to all tolls being paid.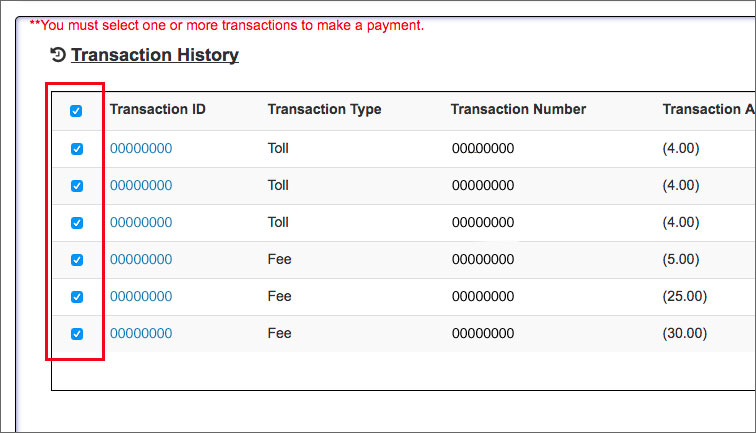 4. Click Make Payment at bottom of page.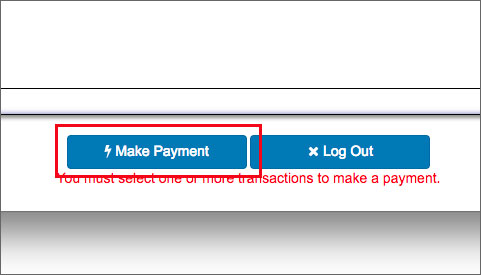 5. Enter payment information and click Submit Payment.