How to File a RiverLink Toll Dispute
1. Download the 
Toll Dispute Form
and
save it to your computer
.
NOTE: This form is also available in other locations on our website.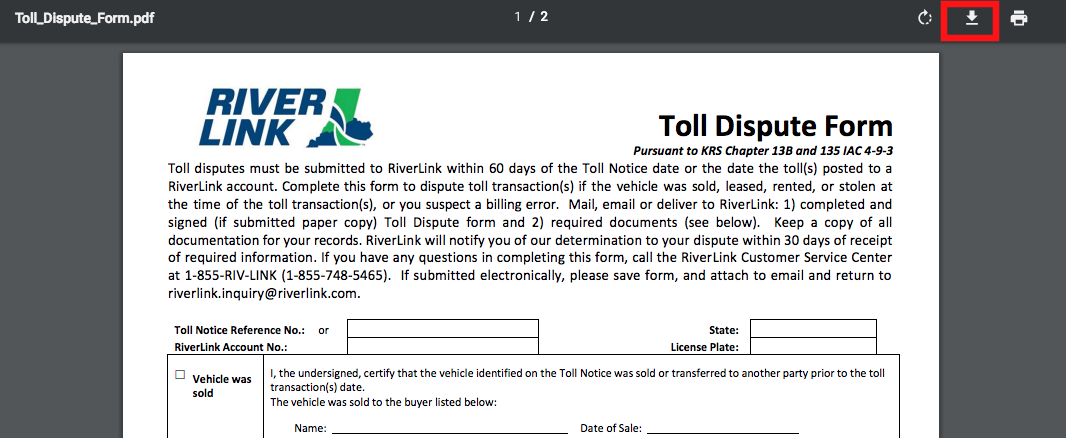 2. Open the interactive PDF that was saved to your computer.
Fill out all required information
in the highlighted fields and save. You may also print the dispute form to complete.
NOTE: You may need additional apps or software to complete the form on a mobile device.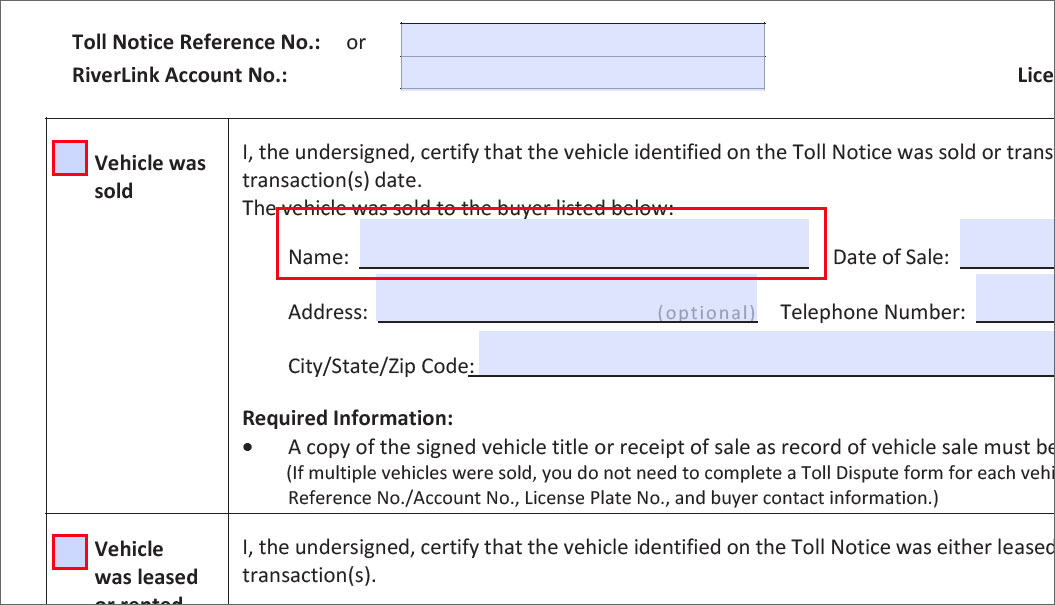 3. Send the
completed form, along with any applicable supporting documents
, to RiverLink in one of three ways:
NOTE: Refer to the form to determine which supporting information is required. For example, if the vehicle was sold, a copy of the signed vehicle title or receipt of sale as record of vehicle sale must be submitted. If the vehicle was stolen, a copy of the police record is required.