How to Verify an Invoice Has Been Paid
1. Click on Pay Tolls and look for the Invoices and Payment Plans section (if you are on a mobile device, you may need to scroll down). Enter invoice number and license plate number, then click on Pay Your Toll Invoice.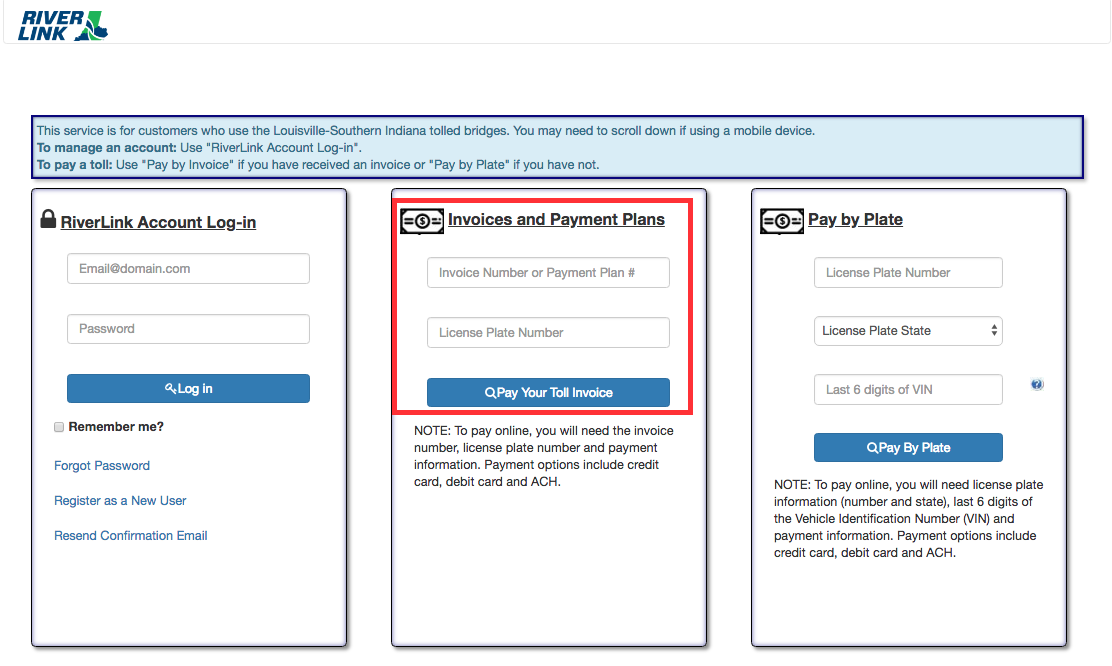 2. Scroll to the bottom of the page and click View Invoice.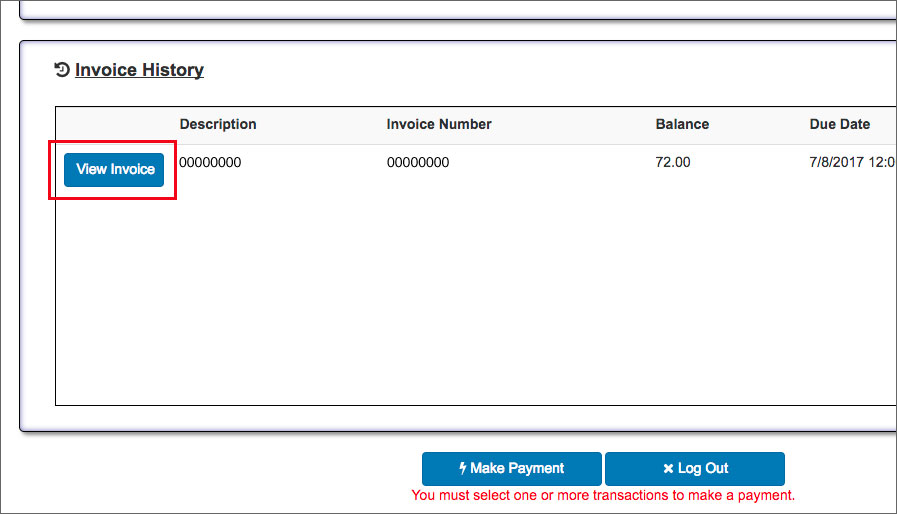 3. Scroll to Transaction History section.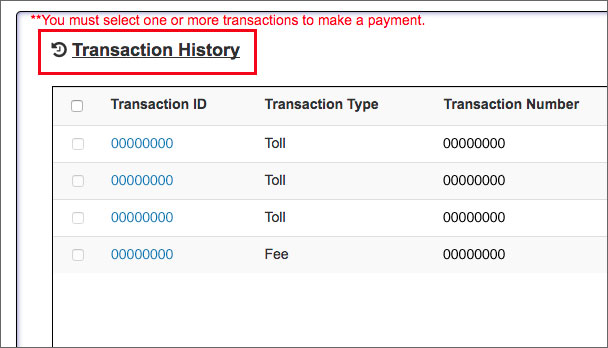 4.  In the Paid column on the far right of the Transaction History, "Yes" will appear on all paid transaction items.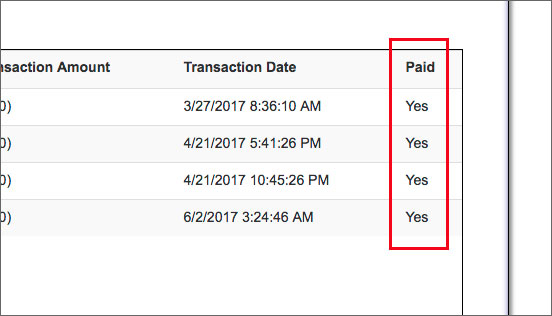 5. See the Total Amount Due at the top of the page to verify a zero balance.