For passenger vehicles with roof top luggage, accessories, and/or cargo, if the height exceeds 7 ½ feet, you will be charged as a medium vehicle, $5.26 if you have a transponder. Vehicles may be re-classified to a higher rate due to the height of cargo or due to pulling a trailer. These crossings do not qualify for the Frequent-User Discount.
Save on Tolls By Knowing Your Options
Compared to many bridge tolls around the country, RiverLink rates are a bargain. But, it pays to know how the rates are structured so you don't pay any more than you should. The best way to make sure you pay the lowest rates is to get a transponder, even if you don't plan to cross the bridges all that often. With a transponder, your toll is paid automatically every time you cross a toll bridge.
Your first RiverLink local transponder, per vehicle, is free. Or, you can choose a RiverLink E-ZPass transponder that works in 16 states. The cost of the RiverLink E-ZPass transponder is $15.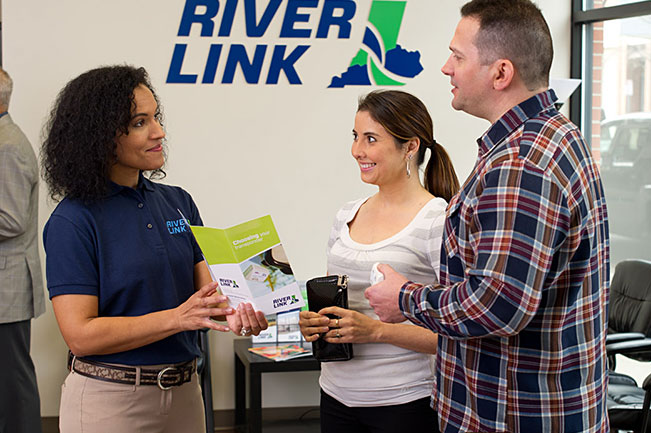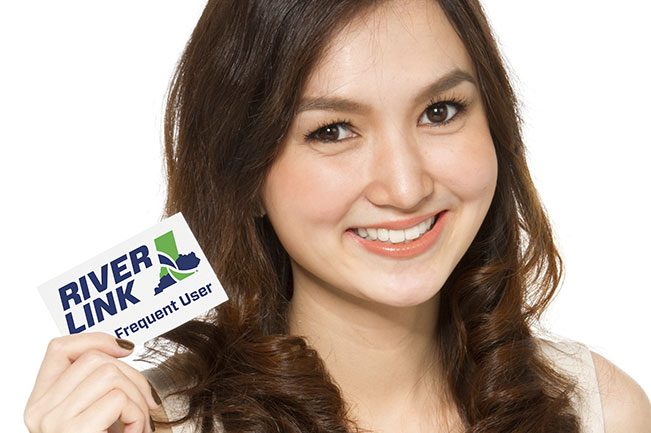 Pre-Paid And Frequent Users
The frequent-user discount is per transponder, not per account.
Pre-paid personal accounts can be started with a minimum balance of $20. There is no service charge for setting up or maintaining an active account. You can arrange for an automatic charge to a credit card, debit card, or checking account so that your account always remains in good standing. If you choose not to do this and your account balance falls below $10, RiverLink will send you a reminder to replenish your account via text, email or traditional mail.
A frequent-user discount is available to those with personal prepaid transponder accounts. After 40 crossings in a calendar month (or 20 round trips), the system will automatically apply a 50% discount for your first 40 crossings plus any additional crossings within the same month. There is no need to register or to provide any tracking on your own.