You Can Still Cross The River Without Paying A Toll
Tolls are collected on the Abraham Lincoln Bridge, the Lewis and Clark Bridge and on the improved Kennedy Bridge. If you wish to avoid the tolls, there are ways to cross the river without charge.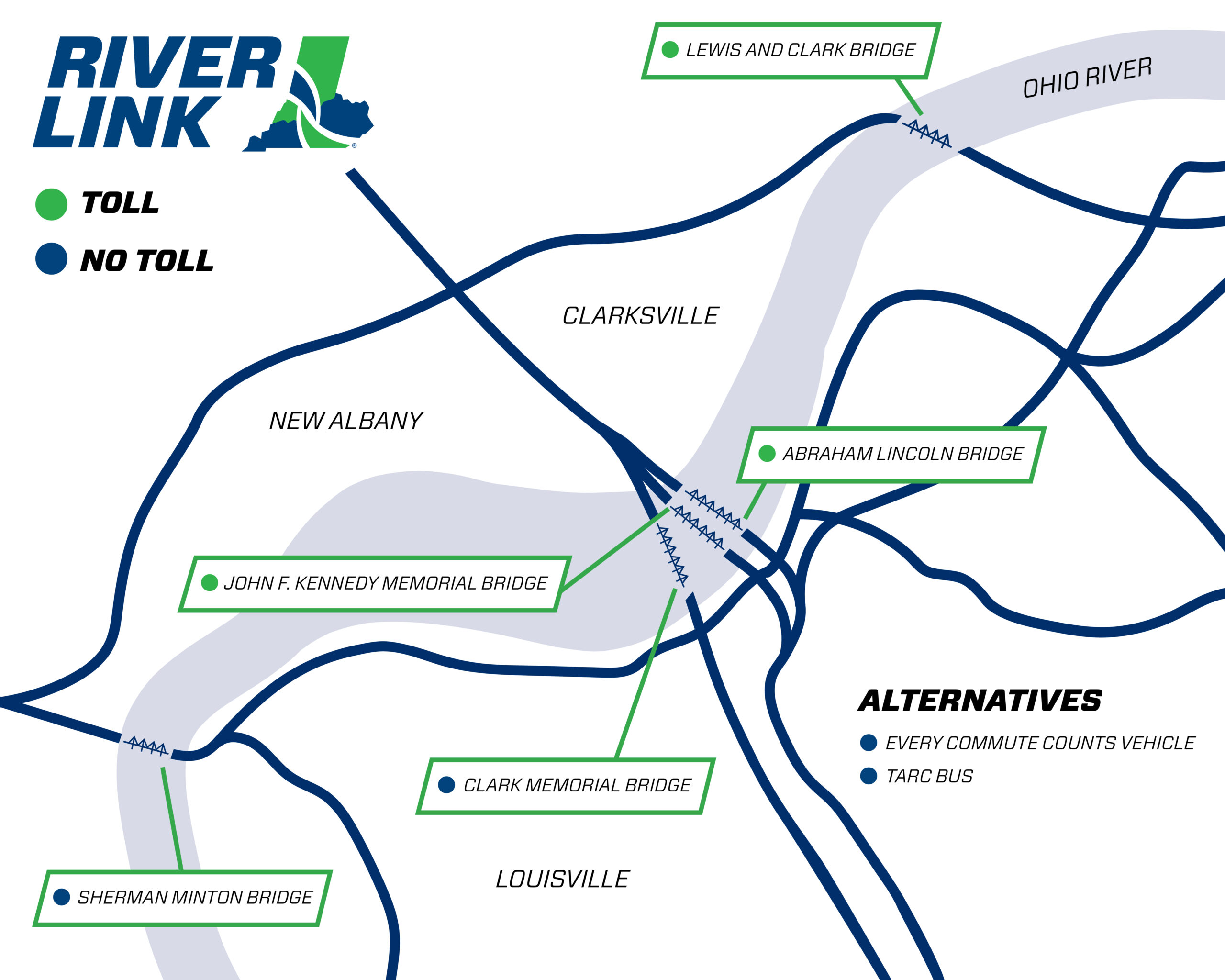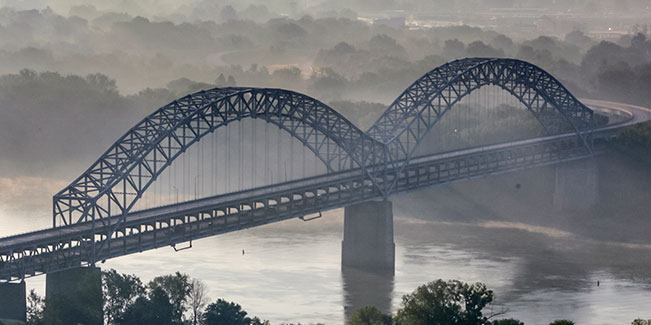 Non-Tolled Options
The Clark Memorial Bridge, also known as the Second Street Bridge, connecting Jeffersonville with downtown Louisville remains toll free, as does the Sherman Minton Bridge, or I-64, connecting West Louisville and New Albany.
TARC Is Toll Free
Twenty million dollars was provided to TARC, the Transit Authority of River City, as part of the Ohio River Bridges Project. The money was used to fund a number of improvements including enhanced bus service across the river. TARC buses do not pay tolls and TARC riders are not charged an extra fee to cross the bridges.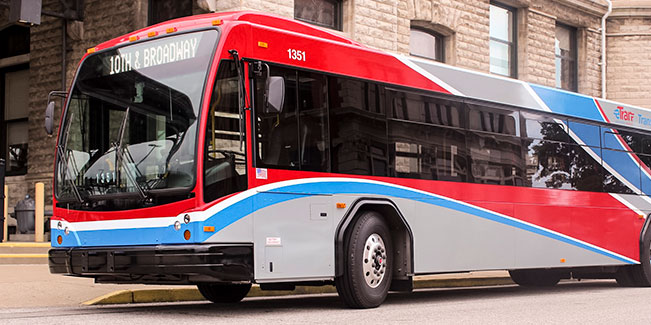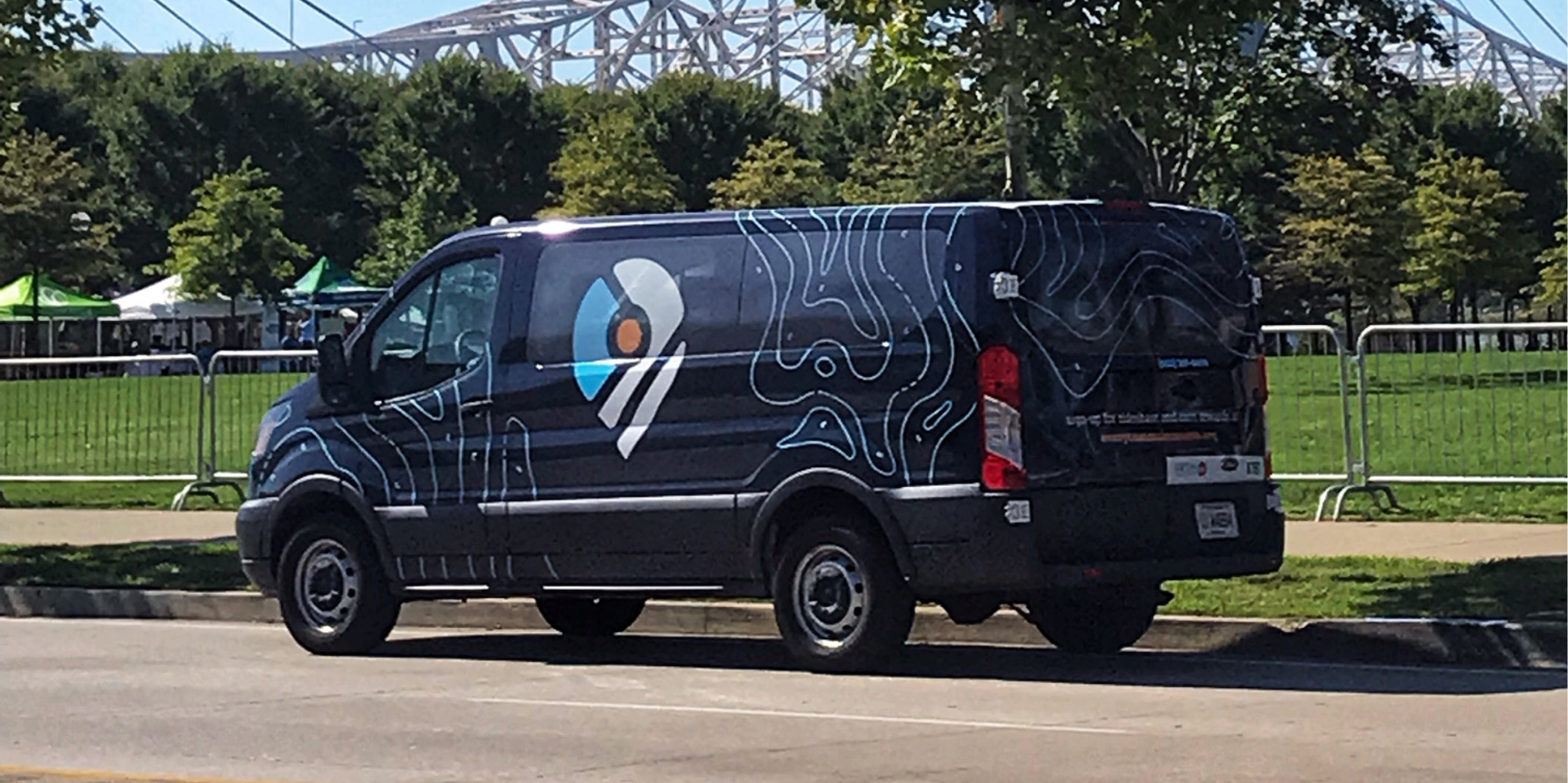 Every Commute Counts Is Toll Free
Every Commute Counts is an alternative transportation program offered through the Kentuckiana Regional Planning & Development Agency (KIPDA). Services include ridematching for car-pools, van-pools, bike-pools and school-pools. Participants of these services are also eligible for the Emergency Ride Home program. All Every Commute Counts rideshare services are available to commuters that work or live in the KIPDA nine-county region; this includes Jefferson, Bullitt, Oldham, Spencer, Shelby, Trimble and Henry counties in Kentucky and Clark and Floyd counties in Indiana. More information is available from everycommutecounts.org.