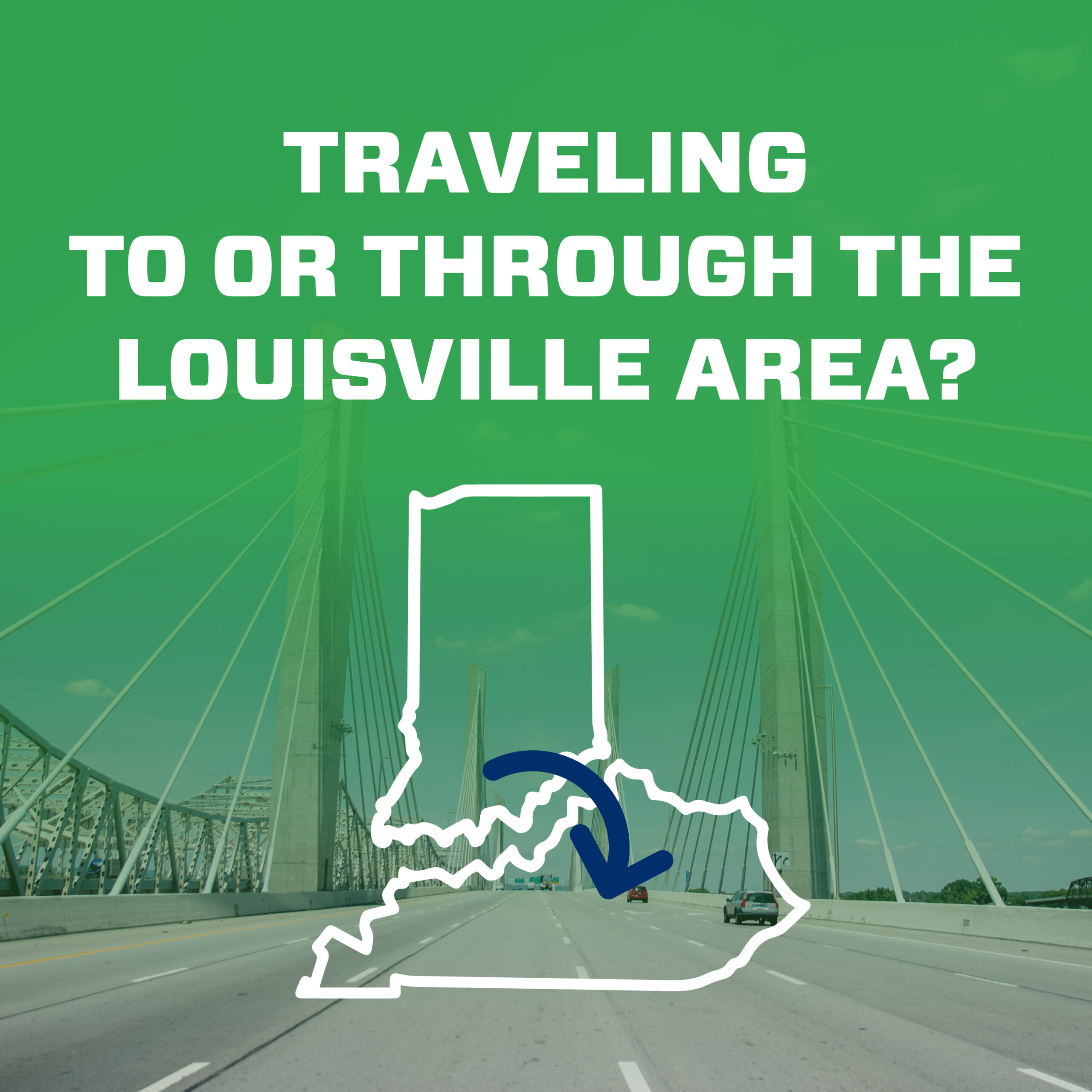 Learn which Louisville-Southern Indiana bridges are tolled and find out how to pay the lowest toll rates.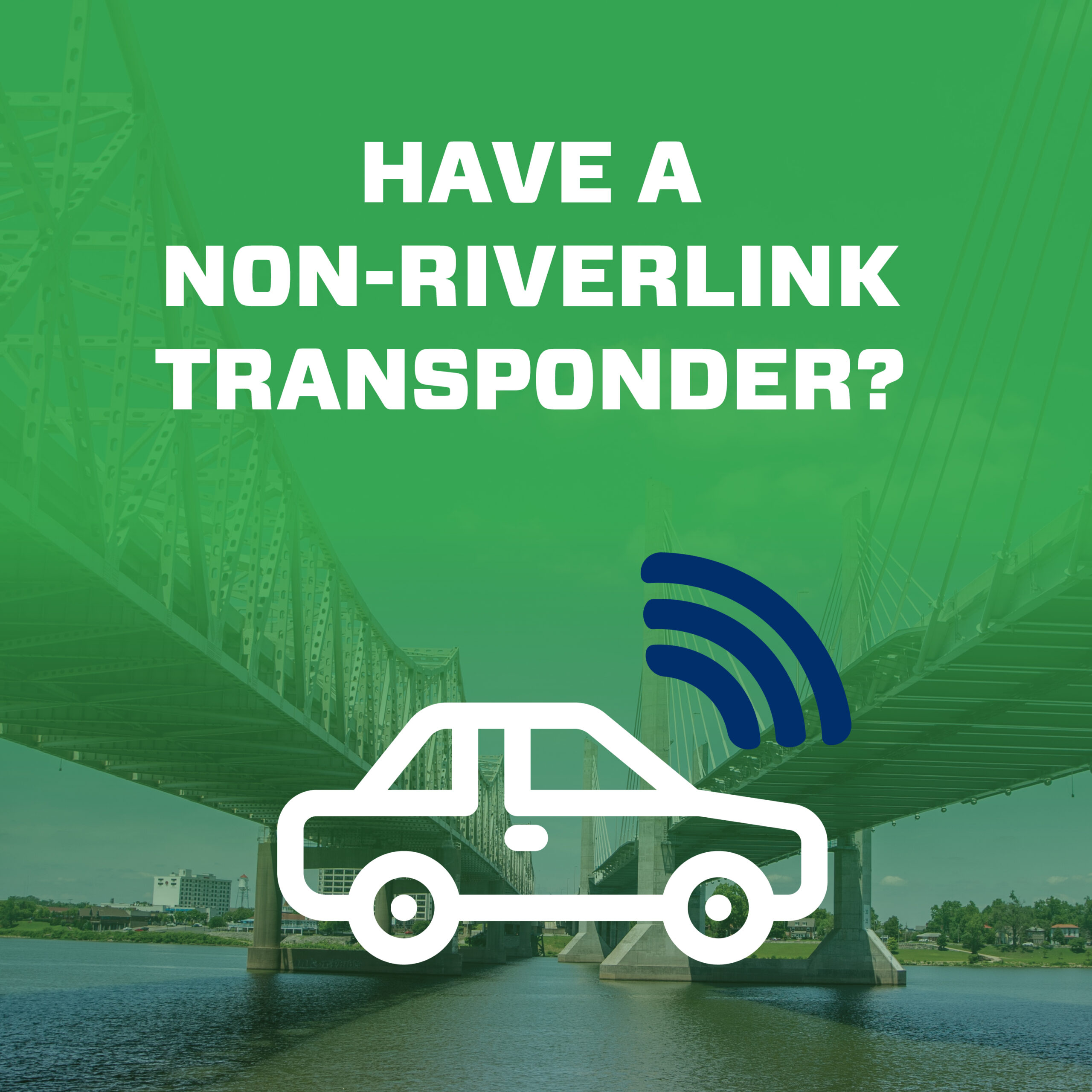 While some out-of-state transponders work with the RiverLink system, others do not.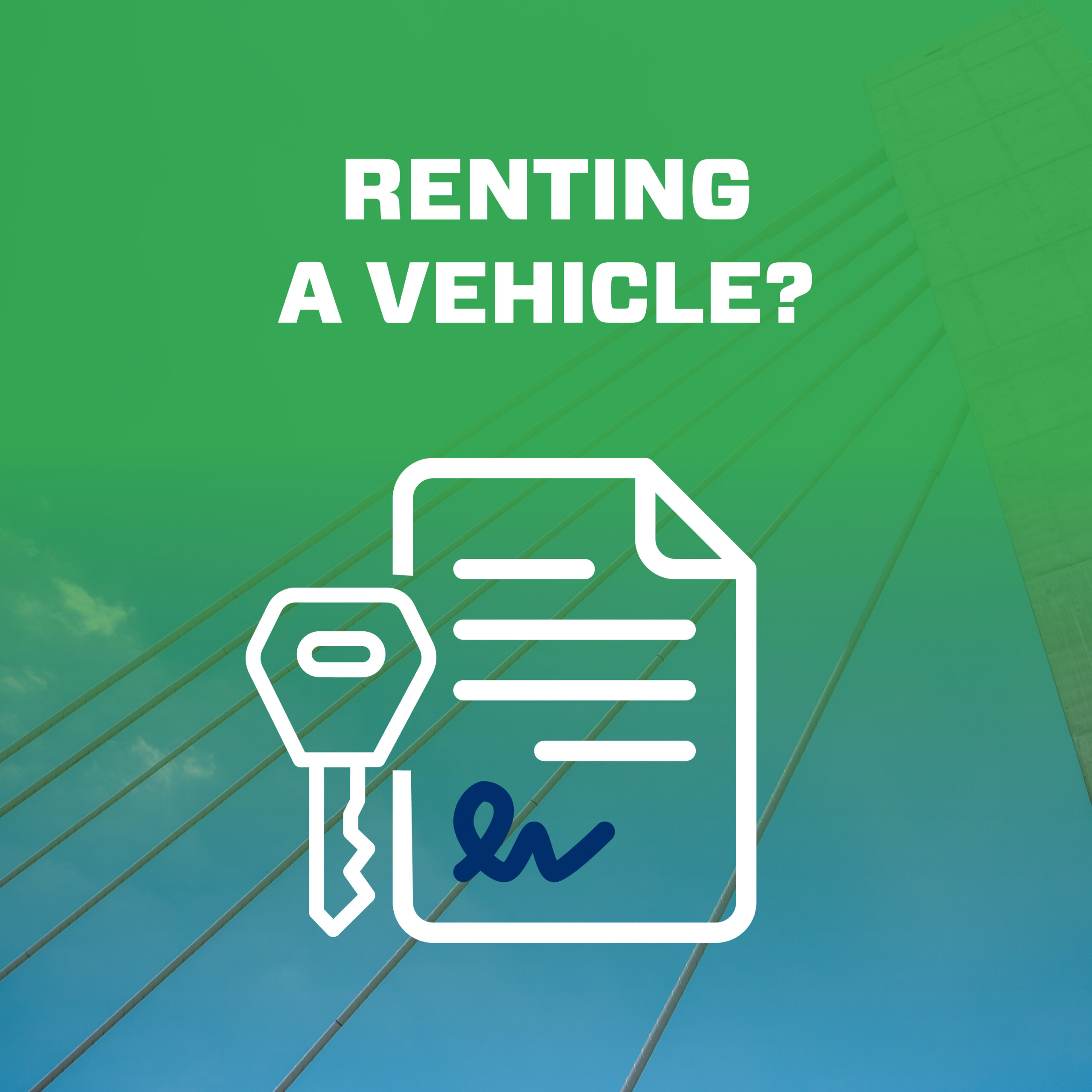 Whether you live locally or out of town, advance preparation could help you save on tolls.
About RiverLink
RiverLink is the tolling system for the Louisville-Southern Indiana Ohio River Bridges Project. Tolling is in place on the Abraham Lincoln Bridge (I-­65 North), the John F. Kennedy Memorial Bridge (I-65 South) and the Lewis and Clark Bridge (SR 265/KY 841) connecting Prospect, KY and Utica, IN.