Tolling Options and Rates
Save on Tolls by Knowing Your Options
The best way to make sure you pay the lowest toll rates is to set up a prepaid account and get a transponder, even if you don't plan to cross the bridges often. You can also choose to have a prepaid account without a transponder, but this option costs more. For more details, view the toll rate chart.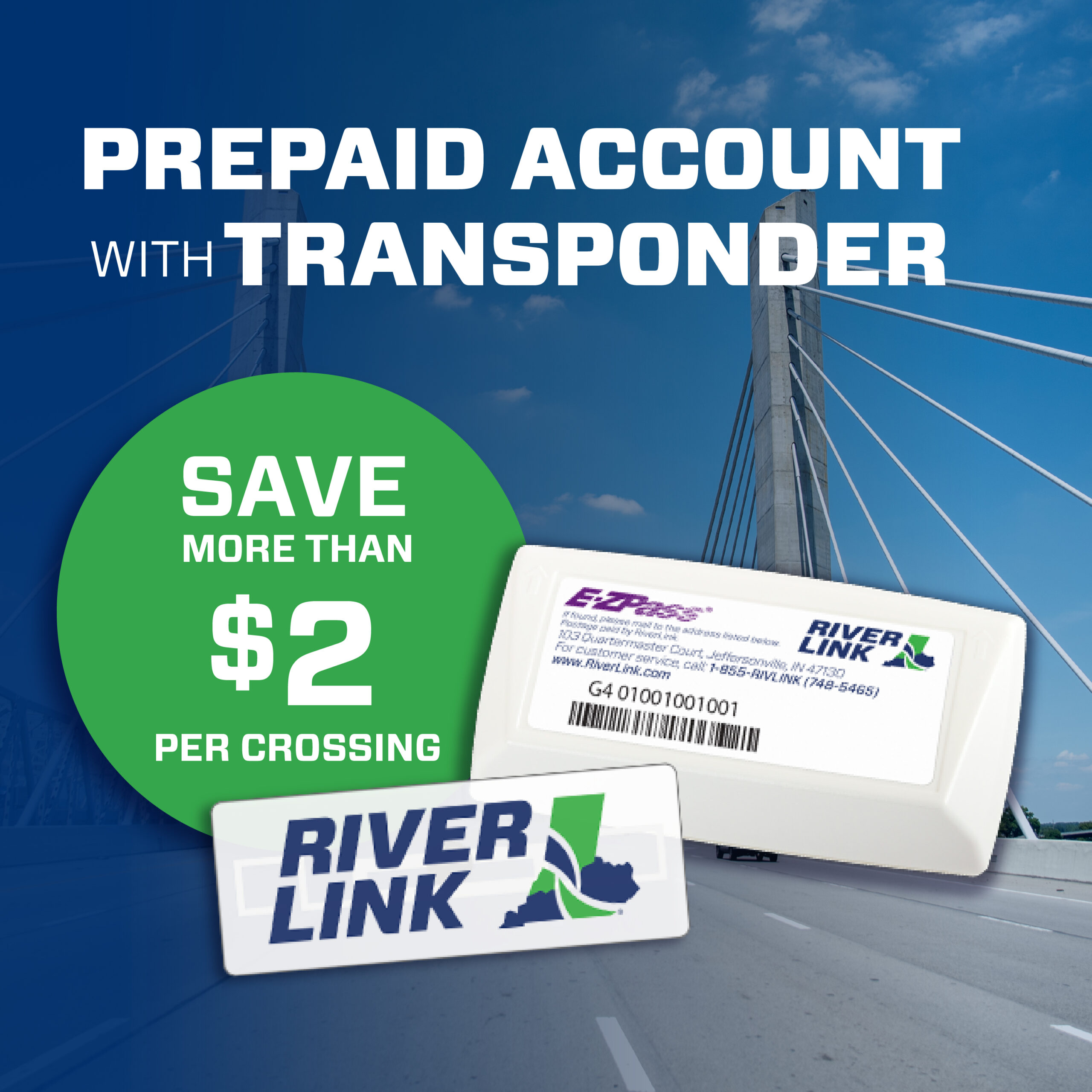 Sensors read a transponder on the windshield and the toll is deducted from the customer's prepaid account.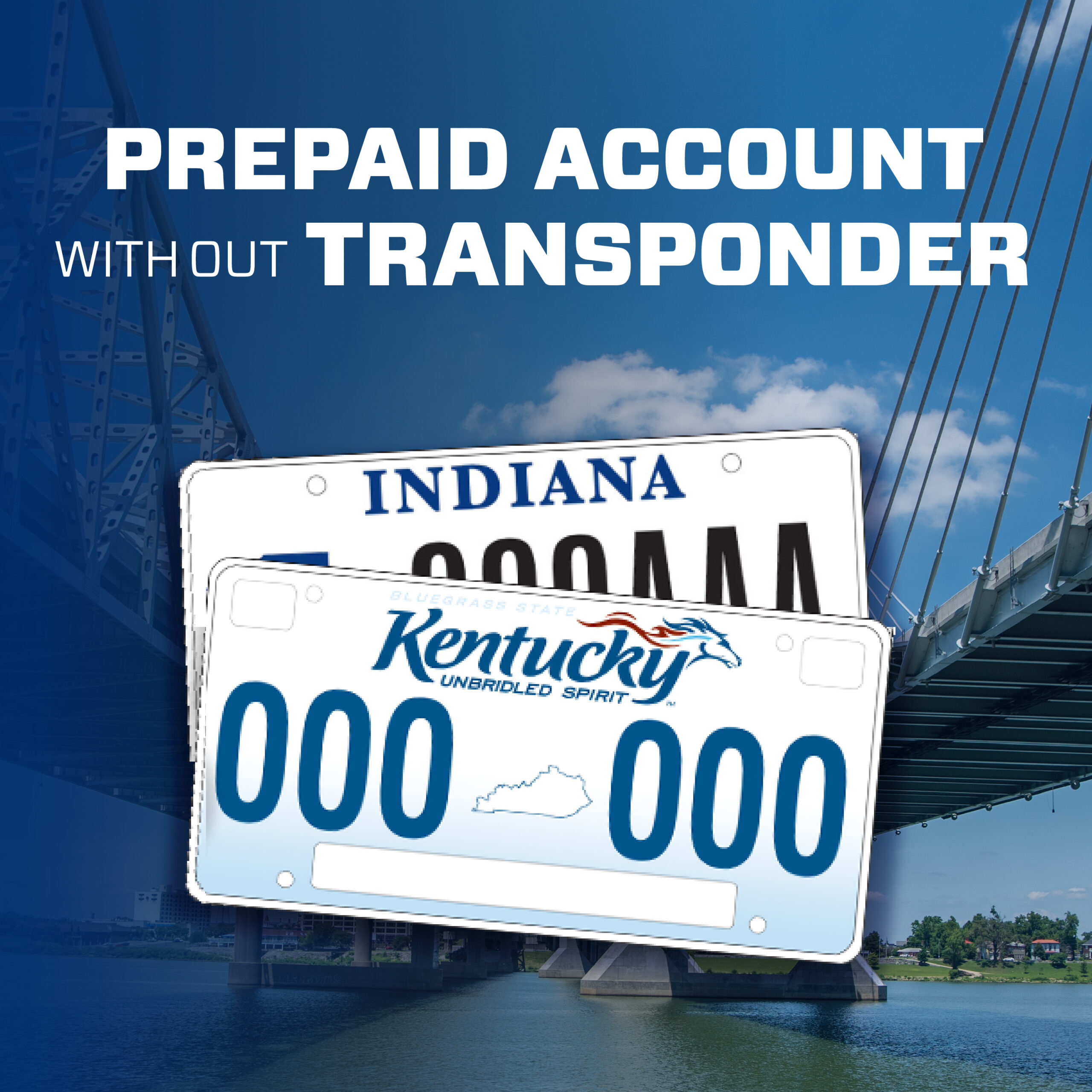 The
 vehicle's license plate is photographed
 and
the toll is deducted from the customer's 
prepaid account.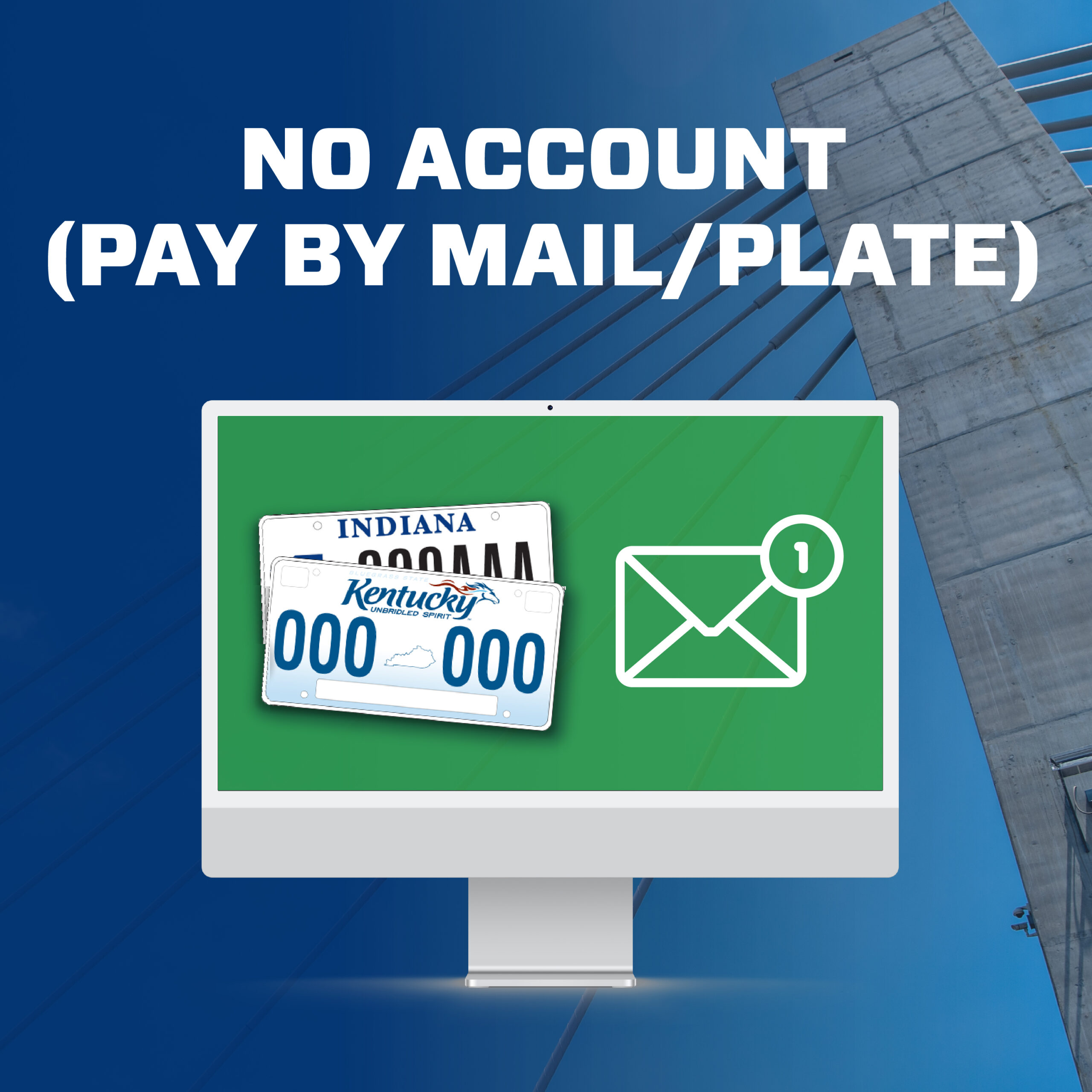 The vehicle's license plate is photographed. The toll can be paid over the phone or an invoice will be mailed to the registered owner of the vehicle. Customers will be able to pay-by-plate from riteOnline by entering in their license plate and license plate state (VIN is not required).
For customers who want to 
pay
 the transponder rate without opening a prepaid account, we also offer a 
RiverLink starter kit
 available at 
select 
retail locations.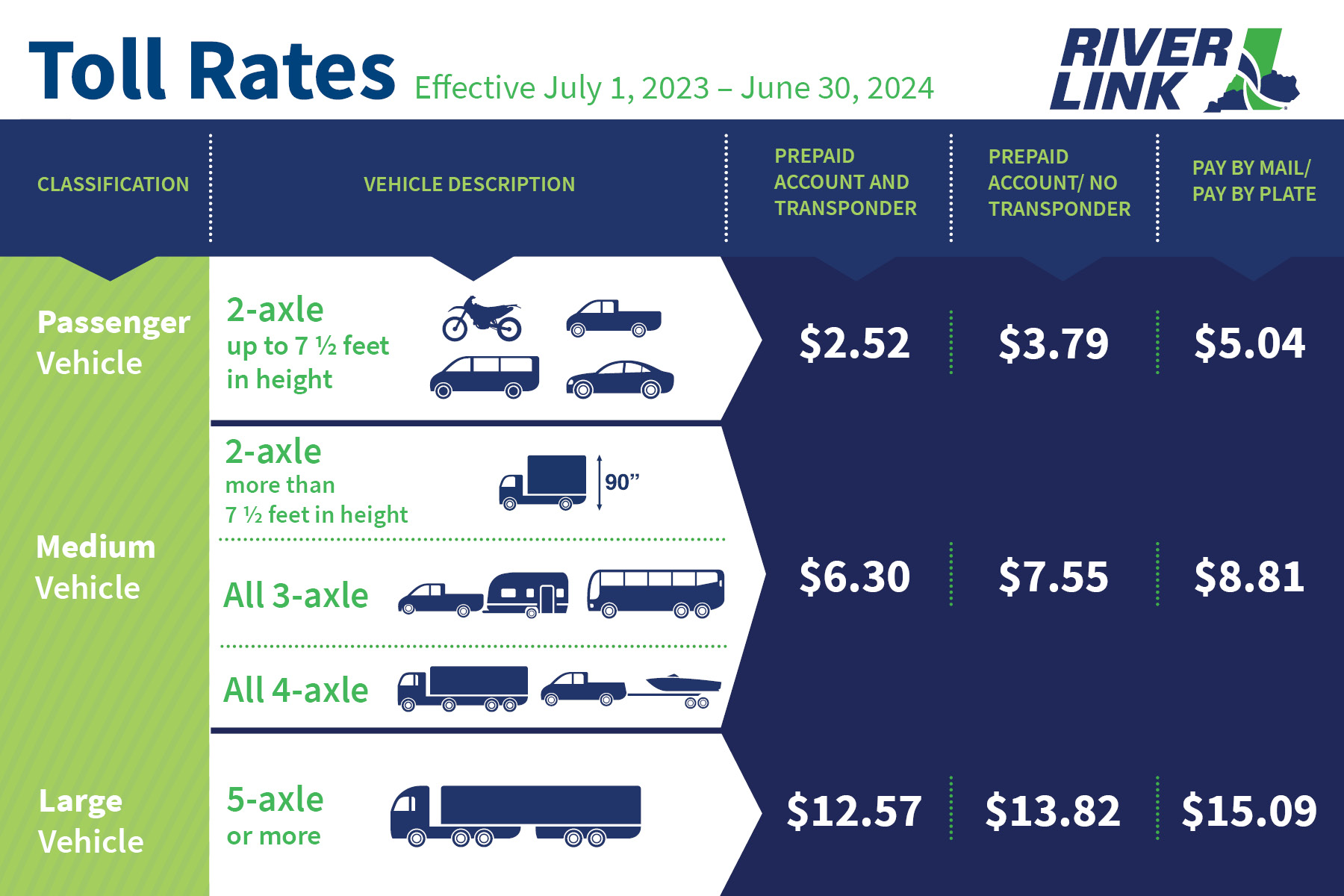 Vehicle classification is determined by vehicle height and the number of axles. Added height to a vehicle (
roof top luggage, accessories, and/or cargo exceed
ing
 7 ½ feet
) or added axles (
pulling a trailer
 or boat) will result in higher toll rates
. These crossings do not qualify for the 
frequent
–
user discount
.
Decide What Works Best 

f

or You
To keep traffic moving smoothly, RiverLink uses an all-electronic tolling system. Customers have several convenient options to pay tolls. Compare the options and decide what works best for you.
Don't Use Tolled Ohio River Bridges Often?
The little time and effort it takes to get a transponder can really save you money, even if you don't cross the bridges very often. See for yourself: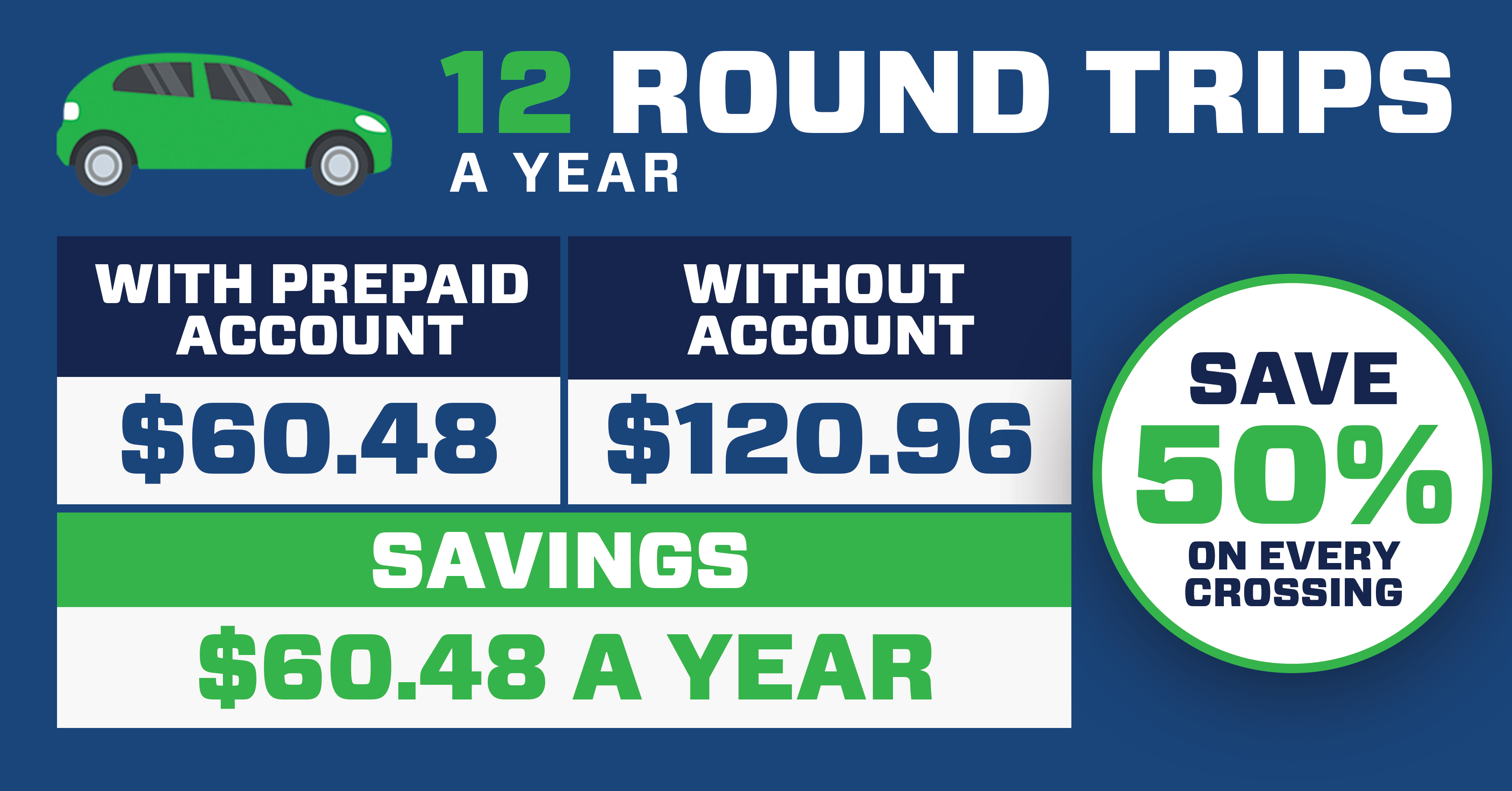 Account balance rolls over month to month.