How to Turn On Auto-Replenishment
2. Click on Account Features, then Edit Account.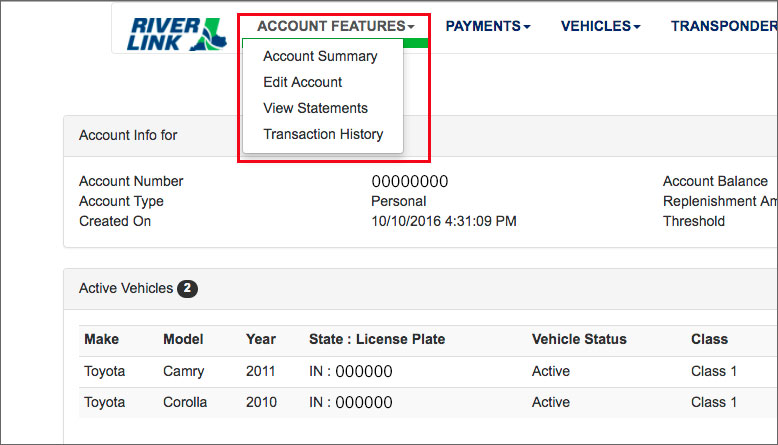 3. Scroll down to Auto-Replenishment Information and check the box next to "Auto-Replenish Balance?"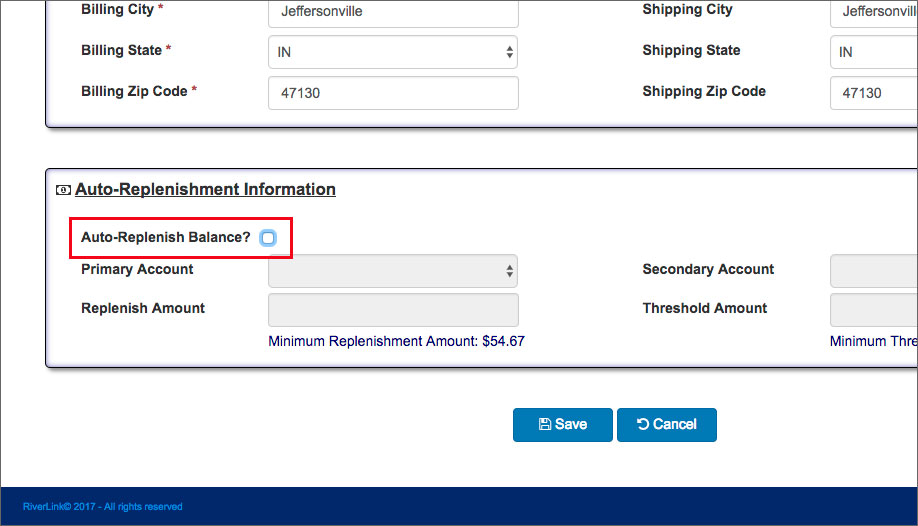 4.
 Select an account as
Primary Account
and enter a
Replenish Amount
. As an optional step, you may add a secondary account as a back-up payment source in case the first payment method fails. Click on
Save
to complete.
NOTE: A payment method must be established before you activate auto-replenishment. View Payment Method How-To Guide