Locally Or Regionally, RiverLink Keeps You On The Go
The RiverLink system offers you two different transponders to choose from. If you only travel locally, the RiverLink local transponder is all you'll need. It sticks to your windshield right by your rear view mirror so you'll hardly know it's there. Once placed on your windshield, this type of transponder cannot be removed without destroying it. If you own more than one vehicle, you can get up to four transponders–one for each of your vehicles–and all four can be linked together in a single account. Your first RiverLink local transponder, per vehicle, is free.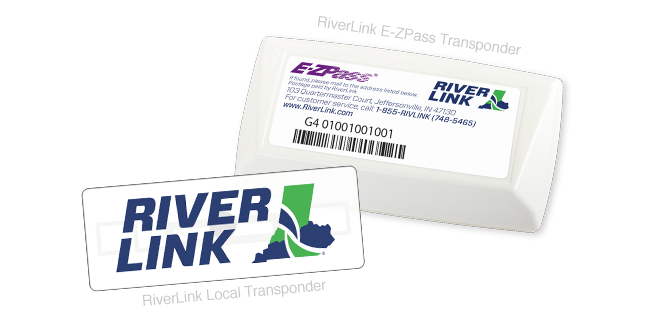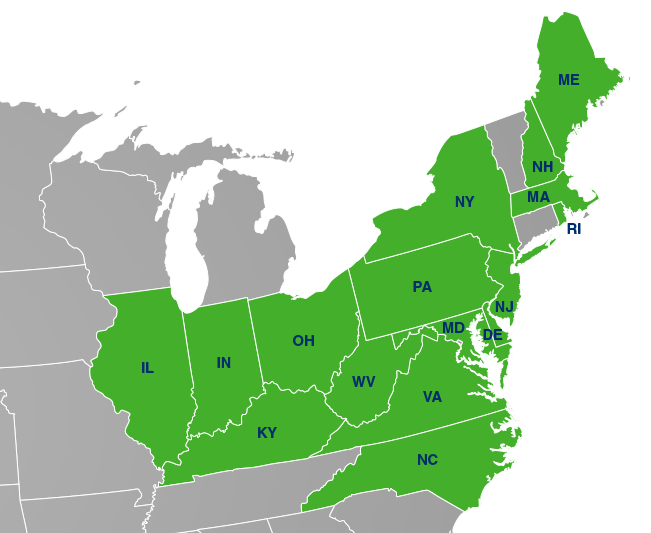 Regional Travel
If you travel around the country, you may wish to purchase a RiverLink E-ZPass transponder. It lets you access the entire 16-state E-ZPass system so you can keep on the move without stopping at toll booths. This transponder also fits neatly on your windshield and can be moved from vehicle to vehicle. The cost for the RiverLink E-ZPass transponder is $15.
Choosing And Installing Your Transponder
<iframe width="853" height="480" src="https://www.youtube.com/embed/ujVpo7C9aCc?rel=0" frameborder="0" allowfullscreen></iframe>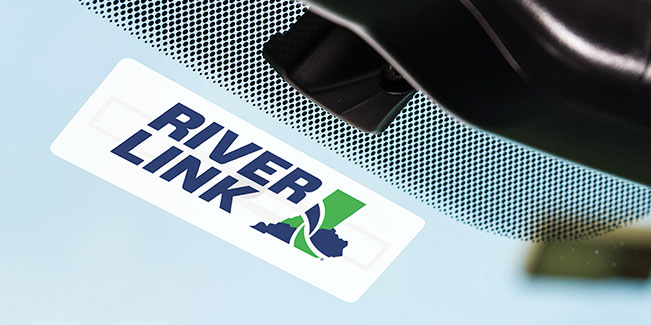 Local use only
Adheres to windshield
Non­-transferable
First transponder is free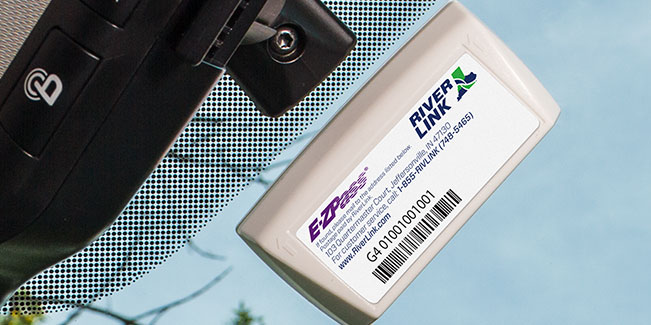 E-ZPass transponder usable in 16 states
Adheres to windshield
Portable from vehicle to vehicle
Transponder cost is $15
RiverLink retail kits are available at Speedway locations throughout Kentucky and Indiana. The kit includes a RiverLink prepaid transponder, a reload card and a RiverLink customer agreement. Drivers do not need to register their transponder or their car to use the prepaid transponder.
Load $20 to $500 on the prepaid transponder at checkout. There is a one-time $3.00 activation fee.
Place the transponder on the inside of the car windshield, as instructed.
The prepaid transponder is ready to use on any of the three Louisville – Southern Indiana Ohio River tolled bridges.
Keep the reload card and use it to add money to your transponder at participating locations. The minimum balance to reload a prepaid transponder is $20. There is a $1.50 reloading fee every time money is added to the prepaid transponder. Check with local stores for availability.
Money can only be added to a RiverLink prepaid transponder by using the reload card at a participating retail location, not a RiverLink customer service center
RiverLink Retail Kits are non-refundable.
If a prepaid transponder reaches a negative balance, higher toll rates will apply and an invoice will be mailed to the registered owner of the vehicle.
Drivers can choose to register their prepaid transponder to eliminate reloading fees and access additional services. Call 855-RIV-LINK (855-748-5465) or visit a RiverLink customer service center to register a prepaid transponder. Customers will enjoy the full benefits of a RiverLink prepaid account with no reloading fees, access to auto-replenishment and access to account statements.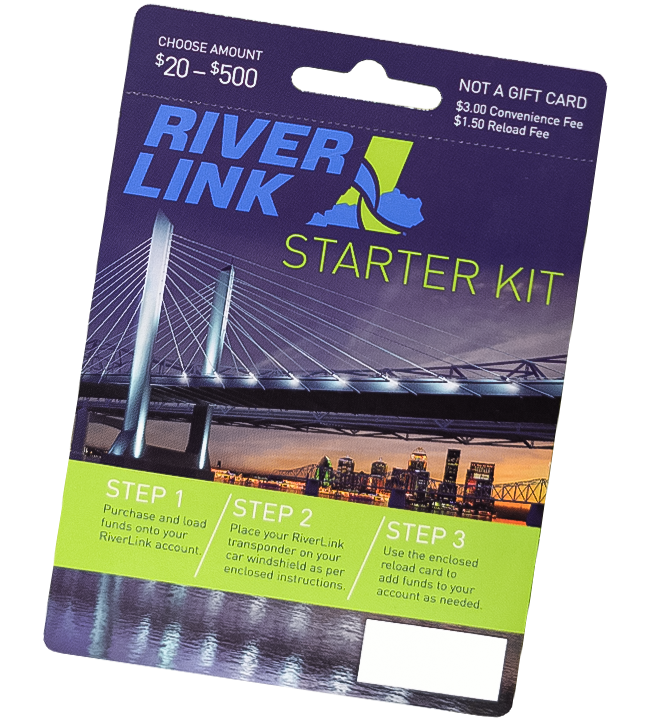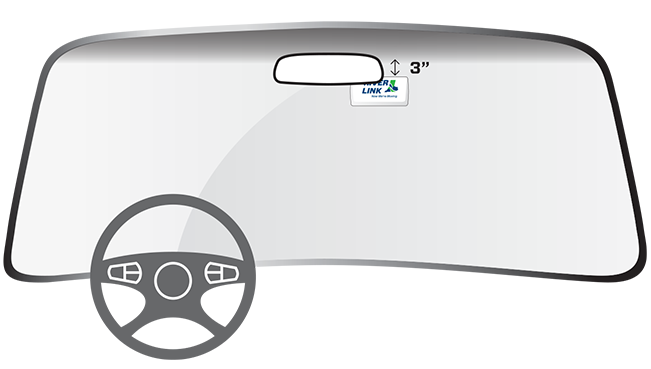 How To Mount Your Transponder
Apply to clean surface on the inside of your windshield.
Apply with text readable from the inside of your vehicle.
Place as close to the center of your windshield as possible.
Place 3" below any metal, tint, antennae, or defroster.
Suggested temperature rant for applying: 50-85˚ degrees F.