Toll rates are updated every year
LOUISVILLE, Ky. (June 12, 2019) – New toll rates for three bridges connecting Louisville and Southern Indiana begin next month. The 2.5 percent increase is effective July 1, 2019.
The new rate for a passenger vehicle with a prepaid account and transponder is $2.10 per crossing. The current toll rate is $2.05 per crossing.
Drivers with prepaid accounts in good standing and transponders always pay the lowest toll rates. Drivers save more than $2 per crossing. The easiest way to maintain a positive account balance is by choosing auto-replenishment and linking the account to a valid payment method.
RiverLink is the all-electronic tolling system for the Louisville – Southern Indiana Ohio River Bridges Project, with no stopping, no slowing and no lines. New toll rates will range from $2.10 to $12.61, depending on the size of the vehicle and whether the driver has a prepaid account.
Tolling is in place on the I-65 Abraham Lincoln Bridge, I-65 Kennedy Bridge and SR 265/KY 841 Lewis and Clark Bridge connecting Prospect, Ky. and Utica, Ind.
Toll rates increase annually by 2.5 percent, unless the rate of inflation (as measured by the Consumer Price Index) is higher. Tolls increase every July 1. There was not an increase in 2017 because tolling had been in place for less than a year. Tolling, a bi-state effort between Indiana and Kentucky, started Dec. 30, 2016.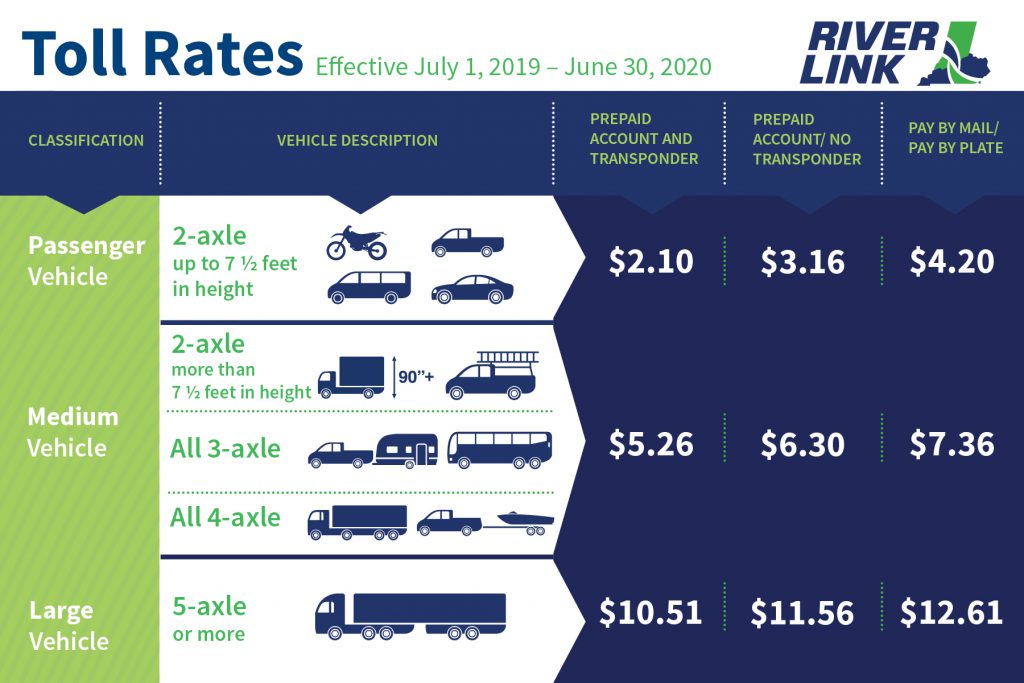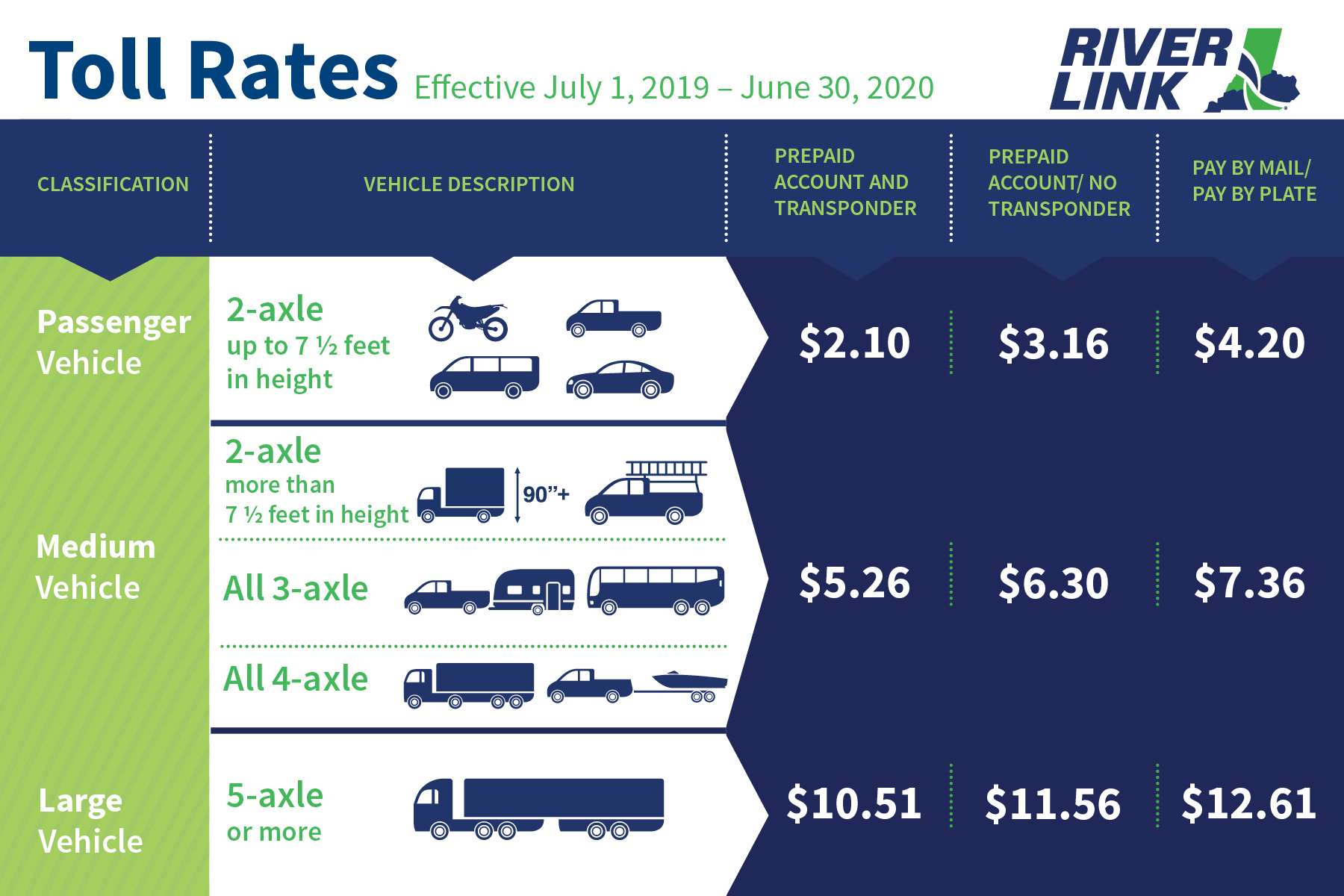 ###
Find more information on RiverLink tolling, including answers to frequently-asked questions, at www.RiverLink.com.